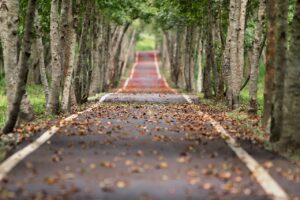 Fall is here and it's time to schedule your next heat pump maintenance appointment before it gets too cold. At each visit, our technicians will clean the coils, ensure the heat strips and defrost cycle are working correctly, inspect the heat strip lockout point and blower motor, and tighten all the electrical systems. As with all maintenance appointments, we will recommend any needed repairs before they become an issue. Regular heat pump maintenance performed by our trained professionals will extend the life of your heat pump saving you time and money!
To maintain your heat pump all year round, it is best to change your air filters once per month, keep two to three feet of clearance around both the indoor and outdoor units, keep all debris clear from both the outdoor and indoor units, and keep all the vents clean. One issue we often find is grass clippings building up in or around the outdoor unit. We recommend blowing all grass clippings at least two to three feet away from your outdoor units after each mow.
When scheduling your fall heat pump maintenance appointment, be sure to ask about our preventive maintenance plan. With Jay's Comfort Plan, we contact you in the spring and fall to schedule your maintenance appointments. After one year, our members receive discounts on any needed repairs and more. Click here to learn more about Jay's Comfort Plan or contact us today to schedule your next appointment!