Heating and Air Raleigh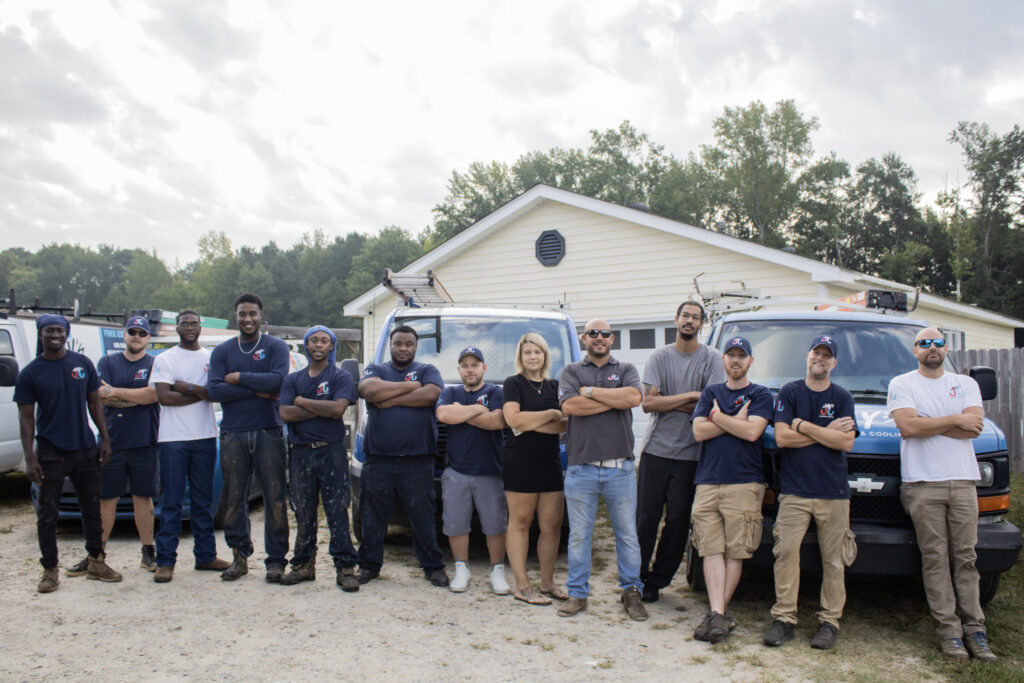 At Jay's Heating and Cooling, we've been providing homes in the Raleigh area with perfect climates for over 10 years. We're homeowners ourselves and understand that you want your house to feel perfectly cool in the summer and warm and toasty in the winter months. That's why we take an extremely detailed approach to our Raleigh heating and air services and strive to have your home's system running optimally.
Well-calibrated and updated heating and air services in Raleigh are better functioning and energy efficient. Jay's Heating and Cooling will get your home's systems running to maximum energy efficiency, saving the environment and saving you money in energy costs. Our Raleigh HVAC services are top-of-the-line and extremely affordable.
We pride ourselves on client satisfaction and excellent customer service. All of our Raleigh heating and air technicians are professional and NATE certified. Our techs are all factory trained and fully capable of working on most major brands and HVAC models. We carry many standard parts on our trucks and are happy to provide same-day service on most jobs in the Raleigh area.
Jay's Heating and Cooling is fully licensed and insured and offers FREE estimates on any job. When you receive a quote from us, that quote is the only price you'll be charged and we'll never tack on any hidden fees or estimates mid-job. For more information on Heating and Air Raleigh, service, or an estimate call Jay's Heating and Cooling today at (919) 798-4455.